On February 28, 2023, Sandy passed away and went on to her heavenly home.
"In this month of March, as we celebrate the strength, courage, and accomplishments of women around the world, I want to take a moment to recognize and honor a remarkable woman who has inspired me in so many ways: Sandy Cooper." —Linda
Sandy's influence on Petros Network, co-founded by my husband and me, and dedicated to transforming African communities through the power of the Gospel, has been immeasurable. From her impressive professional career to her wise counsel and leadership, she has left an indelible mark on my life and our organization.
I remember the first time I met Sandy, and I was immediately struck by her quiet confidence and warm demeanor. She had a beautiful essence of serenity and strength that drew me in and left a lasting impression. Her marriage to Stan was a true testament to their deep love and mutual respect for one another, and it was inspiring to watch.
Sandy's impressive career as a Human Resources Executive spanned multiple industries, including pharmaceuticals and biotech, medical devices, enterprise software development, and healthcare. She had a remarkable ability to lead companies through acquisitions, divestitures, strategic business reorganizations, and integrations while focusing on building a high-performance and high-engagement company culture.
When Petros Network was just an idea, Stan and Sandy were incredibly supportive. When we formalized Petros Network as a non-profit, Sandy's expertise became critical to our success as she helped us to navigate the complex world of non-profit management. Her close friendship, wisdom, and guidance were a constant source of inspiration and encouragement.
Click the photo above to scroll through more photos of Sandy. 
As Chairman of Petros Network's Executive Committee, Sandy led Petros Network through unprecedented growth and expansion. Thanks to her leadership, we were able to establish offices in four countries (Ethiopia, South Sudan, Uganda, and Myanmar), equip and resource indigenous leaders across 112 denominations to share the Gospel with millions of people, open churches in thousands of rural villages, and launch several initiatives, including women's empowerment and girl's programs, feeding initiatives, orphan support, clean water, and health services to thousands of patients each year. Sandy was a driving force in our efforts to positively impact the world, impacting countless lives and communities and bringing hope and transformation where it is most needed.
Sandy Cooper was a true trailblazer and an inspiration to women everywhere. Her dedication, wisdom, and unwavering commitment to making the world a better place have profoundly impacted us all. Petros Network and all those touched by Sandy's work and leadership are deeply grateful for her remarkable and immeasurable contributions. Her life is a testament to the incredible power of one person to change the world, and her legacy will continue to impact the lives of millions for generations to come.
On February 28, 2023, Sandy Cooper lost her fight with cancer and went to her heavenly home. I can't even begin to imagine the celebration she was met with. Sandy, my dear and precious friend, I will see you again. I can't think of anyone more deserving of this tribute than you. Please get heaven ready for us.
Until then, you will be deeply missed.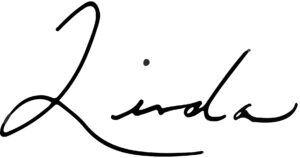 Linda Noah, Petros Network, Executive Director
Sandy Cooper's Celebration of Life
April 15, Saturday @ 10:00am
New Life Church in Alamo
2501 Danville Blvd
Alamo, CA 94507