YOU AREGOD'S "PLAN A"
Join our community of monthly givers who create lasting legacy by igniting hope in unreached communities for as little as $36 USD a month.
---
Other Amount
---
What part of Redemptive Lift stirs your heart?
---
PETROS NETWORK IS A FRONTLINE MOVEMENT
When you support the mission of Petros Network to Create Redemptive Lift Around the World, you join a frontline movement of men and women who are passionate about reaching the nations with the Good News of Jesus. Partner with us to SHARE and SHOW the Redemptive Story of Jesus by equipping in-country [indigenous] church planters and extending God's love through compassion and care in unreached and underserved communities.
---
A Trip of a Lifetime—2021 Traveler Report
Sunday, August 15 at 5pm, PST
Are you curious about our recent trip to Africa? Would you like to hear the stories of what God is doing in the Horn of Africa? Perhaps, you are interested in taking a trip with us in the future and want a look at the areas we serve.
Join us on Sunday, August 15 at 5 PM, PST over Zoom to hear first-hand accounts from the travelers who went as they share their experiences and highlights from the trip.
If you don't have a free zoom account it will prompt you to sign up with an email and password to register. It is simple and there are no obligations. Have questions? We are here for you at hello@petrosnetwork.org.
Sign Me Up
---
FULL SPONSORSHIP
SUPPORT A CHURCH PLANTER FOR $3600 USD
Help support indigenous church planters as transformational leaders to share and show the love of God in underserved, unreached communities. Your gift provides training, a monthly stipend, and ongoing support for 3 years.
---
MONTHLY RECURRING
BE A SENDING SUPPORTER FOR AS LITTLE AS $36 USD A MONTH
As a Sending Supporter we will connect you to an active Missionary Church Planter on the field so that you can see the impact you are making on the frontlines. You can also designate your monthly gift to one of our project areas: Women, Children, Healthcare, etc.
SPECIAL
ONE-TIME GIFT
SUPPORT THE MISSION WITH A SPECIAL ONE-TIME GIFT
When you give a "Where Needed Most" gift to share and show Jesus to unreached people, we are able to designate your generosity to the countries and projects that make the greatest Kingdom impact today!
Give a One-Time Gift »
---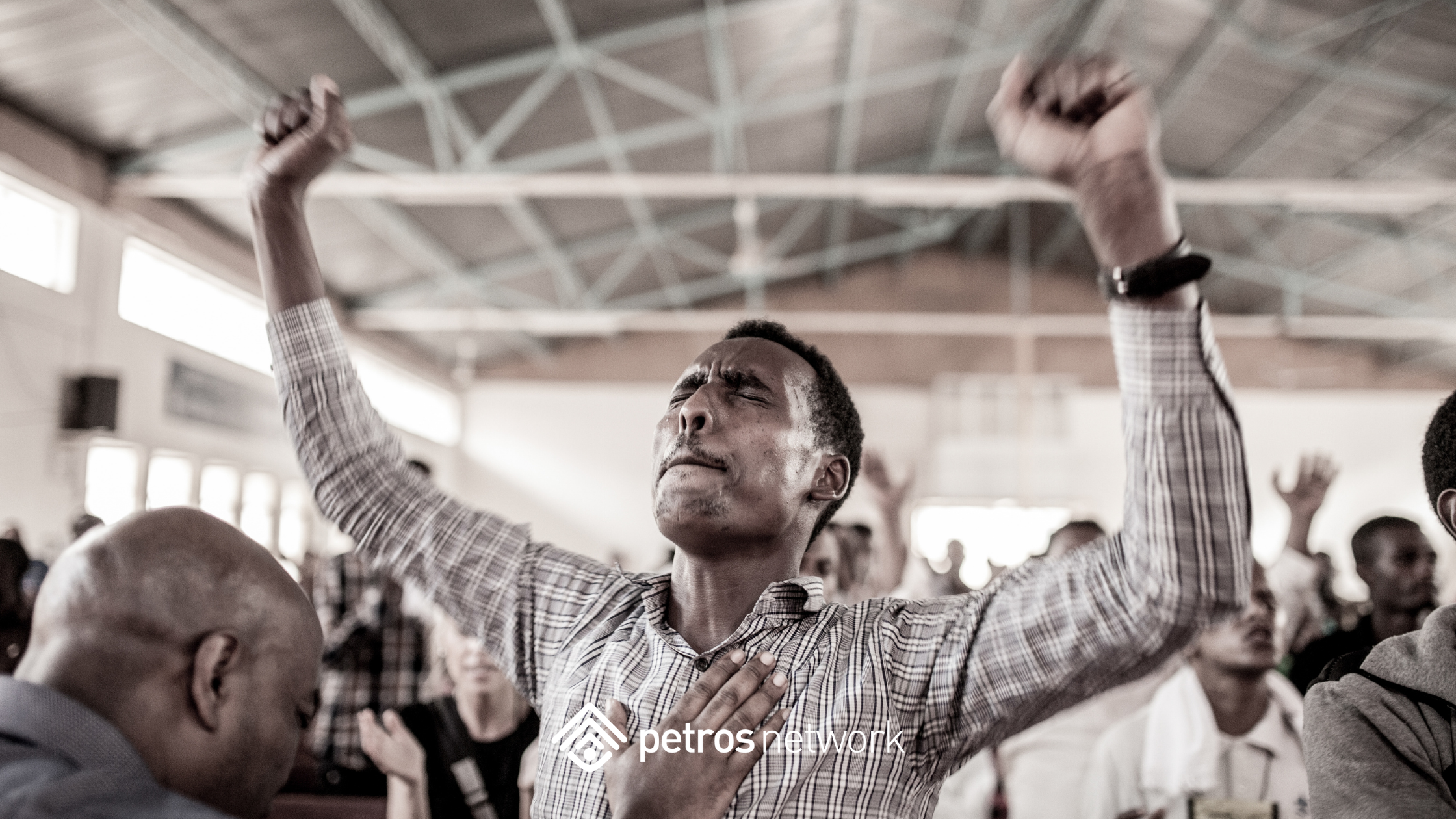 PARTNER IN PRAYER
Join us in praying for the needs of our community around the world on our NEW International Prayer Wall! Lift up the needs of others and submit your own requests to be prayed over by our team.
Let's Pray!
Sign up to receive some GOOD NEWS sent straight to your inbox.
Church Planting
MY ONLY CHOICE IS I MUST WALK... At a recent training event the African church planter was excited! It had been several months since he was able to share his ... Read More