Meet Esther
Bright-eyed and clever, Esther spends her days with her 7 siblings and father in Uganda. She is a smart little girl who dreams of becoming a doctor and access to a great education is her ticket to making this dream a reality. Esther is a dream chaser! She prepares for this dream by taking on the role of caretaker to her friends and family that need to take medication. She enjoys creating the proper schedule for them and responsibly reminds them each day of the plan.  
The Harsh Reality for Girls in the Third World
The Covid-19 pandemic has taken its toll on the world, but girls like Esther are facing, even more, hurdles to be able to return to their education in developing countries. 
When girls are not enrolled in school they are more vulnerable to child marriage. When faced with the increased pressure on the provision of food and resources, parents in the third world see marrying their daughters as a way to relieve that pressure.  The families who choose not to marry their daughters, simply cannot afford school fees for all their children and they prioritize their son's education first. 
Sponsorship Allows Esther to Chase Her Dreams
This is why the hope of sponsorship for Esther and so many like her is lifesaving. Sponsorship not only ensures girls like Esther an education but also reduces the chances of them being married off and not being able to continue their education and pursue their dreams. It provides them with uniforms, school materials, access to healthcare, and food needs for her and her family. Sponsorship gives children the tools to become dream chasers!
Esther has a bright future and sponsorship will help her reach her dreams.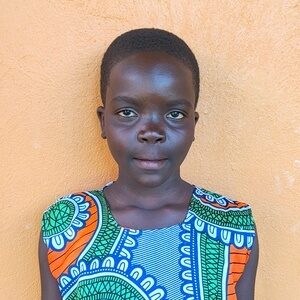 Sponsor a Dream Chaser Today
For as little as $36 a month, you can sponsor Esther or a child like her and give him/her the opportunity to chase their dreams!