The Covid-19 virus doesn't discriminate. It impacts the rich and the poor. Whereas some countries have better infrastructure to handle this pandemic, others struggle without resources and education on how to best combat this disease.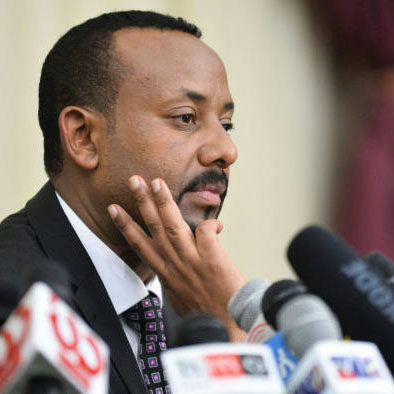 "If Covid-19 is not beaten in Africa it will return to haunt us all."
– Prime Minister of Ethiopia, Aby Ahmed, and Nobel Peace Prize Laureate
A Global Connection
Leaders and medical experts around the world have said that no matter who you are or where you live if you want to help stop the spread of Covid-19, wash your hands. That sounds simple enough, but when checking in on the hundreds of community leaders and church planters that make up the Petros Network, we discovered that communities could go weeks without soap and access to clean water. Add on top of that the communal lifestyle of most of Africa — entire families sleep in the same bed, eat from the same plate, and survive not by social distancing, but by deep reliance upon their neighbor — you have a recipe for disaster. We could "write this situation off" as, "Well, that is Africa, and I am here," but pause for a moment and recognize how globally connected we are? If this disease exists anywhere, the odds it will come to my town is possible. After all, didn't this virus originate in China? And now, my church, school, a local restaurant, and hairstylist is shut down, and we find ourselves secluded in our homes and wearing masks when we go to the grocery store. Covid-19 isn't an "us" or "them" kind of disease. It is a "we" disease. Aby Ahmed, Prime Minister of Ethiopia stressed that now is the time to step in and support the African community, "This is where true humanity and solidarity must be demonstrated. If such aid were ever necessary for Africa, it is now more than ever before." 

Our Response
We began to ask ourselves, how can we help our network of church planters across rural villages in the horn of Africa? One of our leaders, Pastor Silvest of Petros Network Uganda, gave us a great idea — provide soap and teach hand washing. We began a campaign to raise much-needed funds, Give Africa a CLEAN Hand, and pastors like Silvest piled soap into knapsacks, on the back of motorcycles or donkeys, and trekked into rural villages to provide to those who could not help themselves, soap and handwashing education (pictured below). One thankful leader said, "Many of my friends can spend a week or two without soap. I have friends who bathe without soap, I know you cannot believe this, but it's a reality."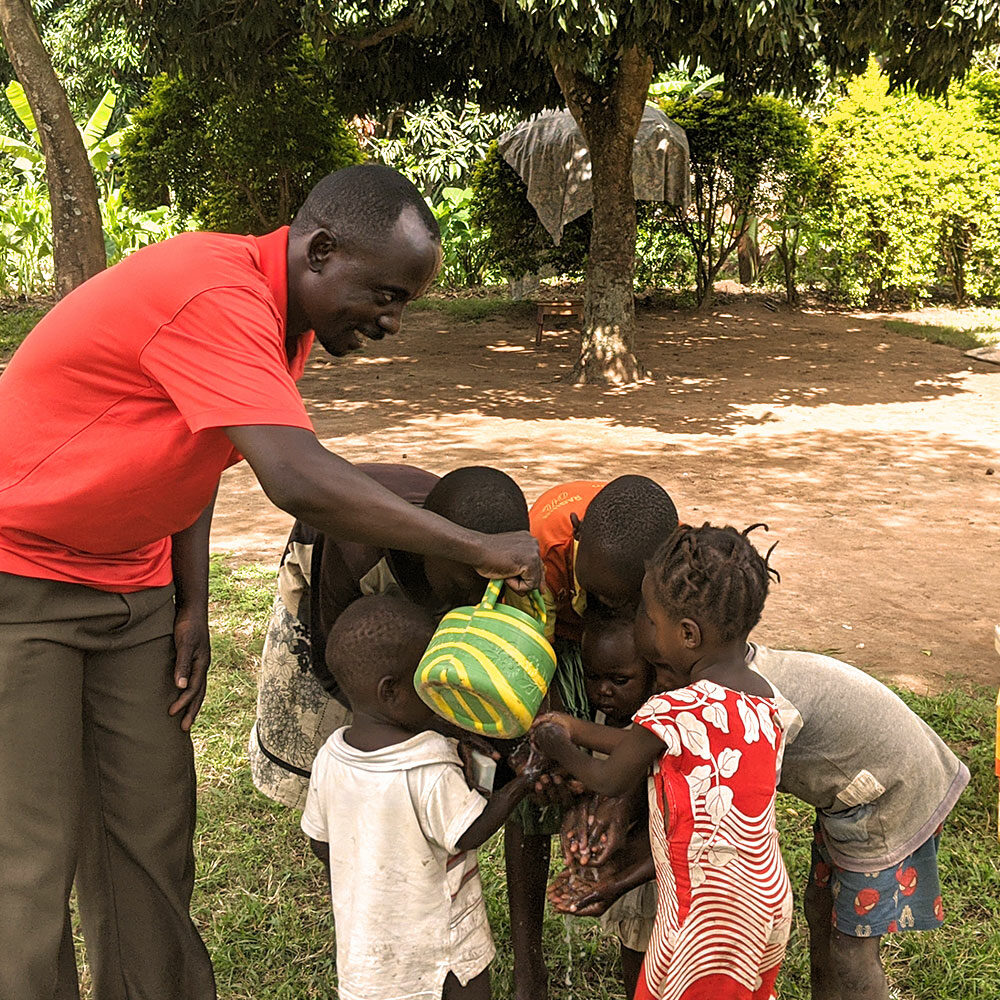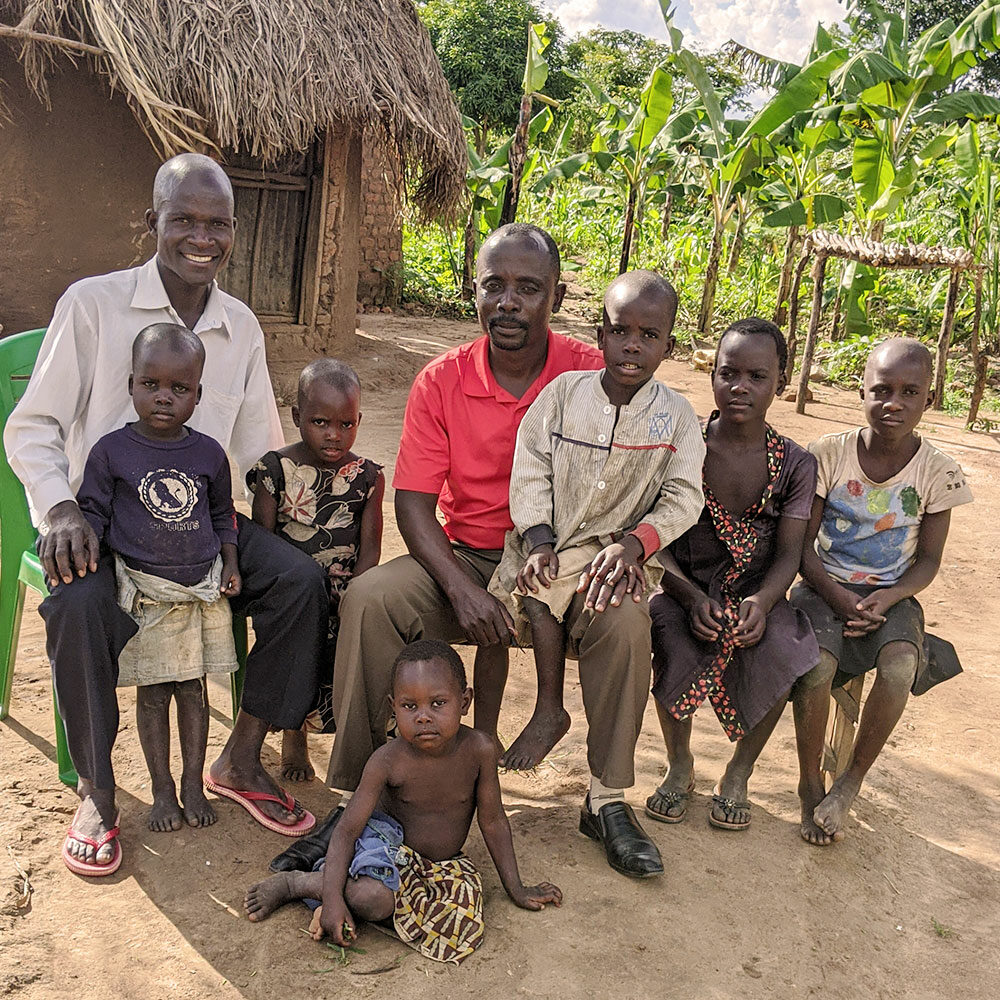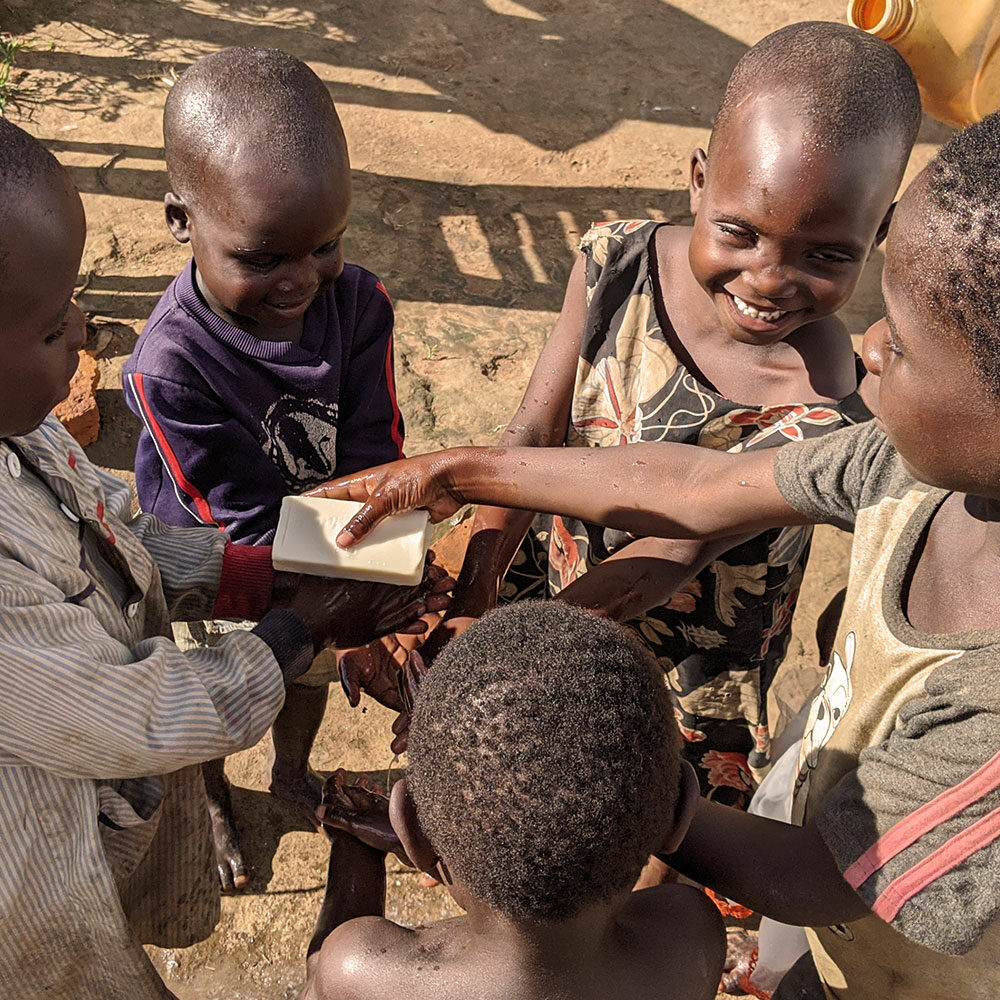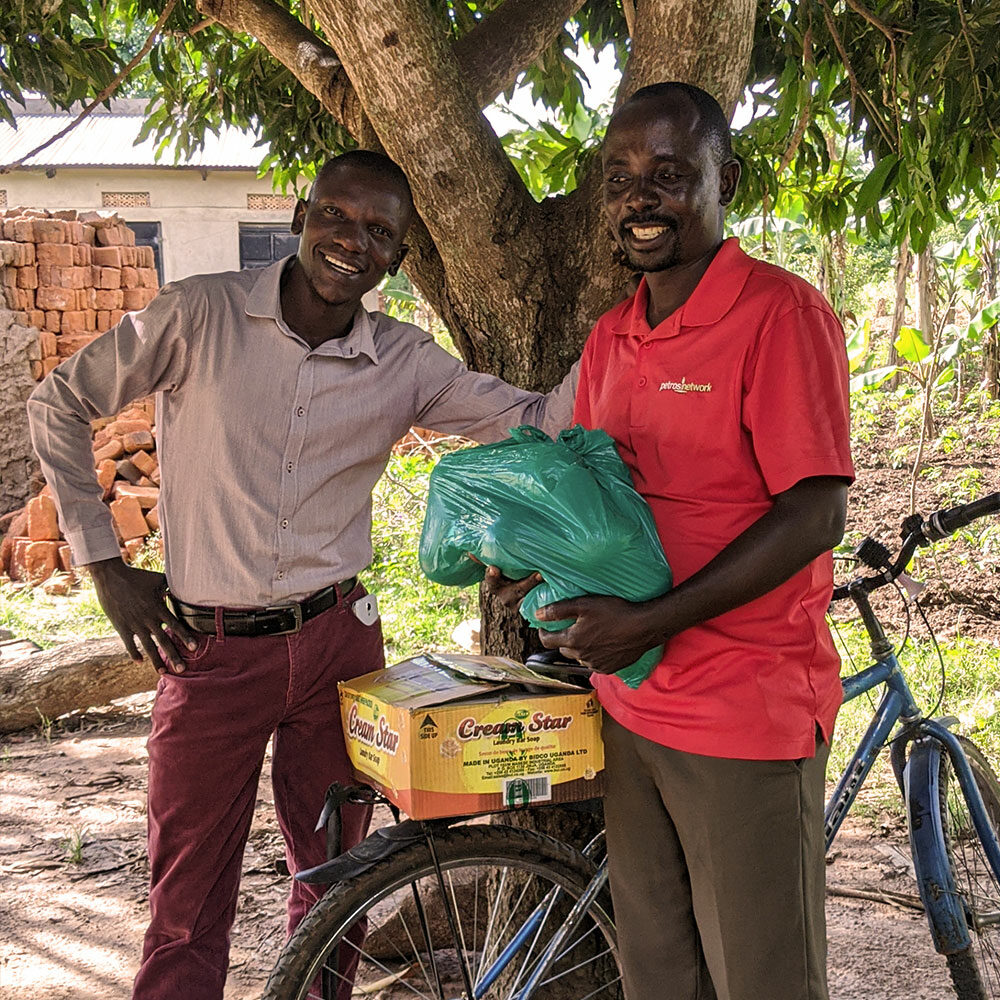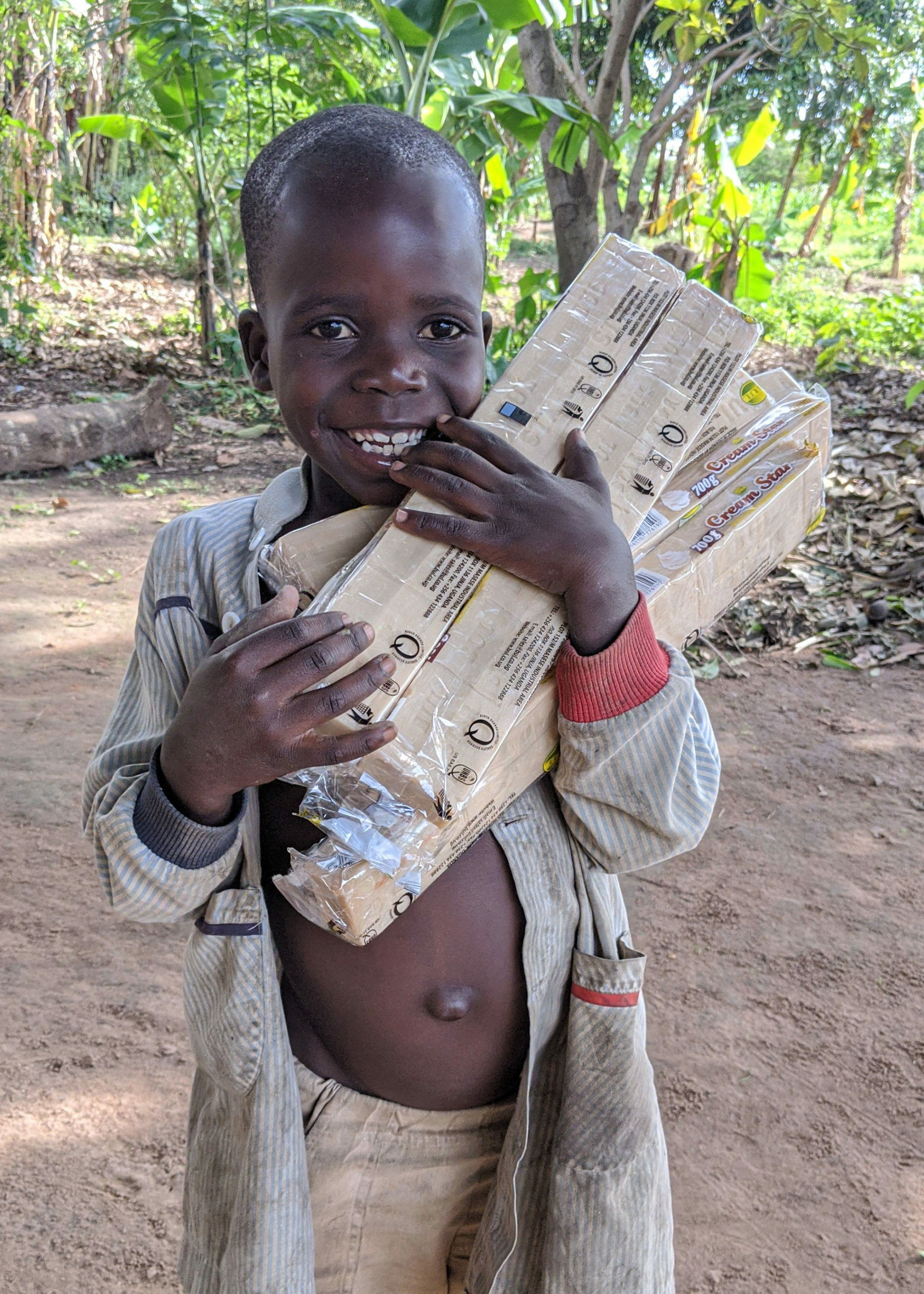 COVID-19 Relief Effort
In challenging times like these, we're especially grateful to work alongside generous and passionate partners like you. Just $10 provides 8 bars of soap to a village family, and $30 includes soap and a water container. So simple, but so powerful! Thank you for joining us in this effort. It's never mattered more than it does right  now.